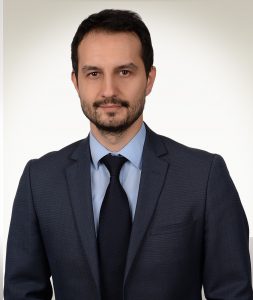 bsunal@yaziciao.com
Barış Sunal advises construction, real estate investment, food and catering industries, and energy companies on the drafting and negotiation of their agreements necessary to their operations, as well as the management of claims that arise during the performance of these agreements.
Barış Sunal's other practice areas are as follows:
Advising clients on day-to-day corporate law related issues and corporate governance principles, mergers, spin-offs, conversions, liquidations and restructuring transactions;
Coordinating preliminary discussions and due diligence procedures for mergers and acquisitions, drafting and negotiating share purchase agreements, share subscription agreements and shareholders' agreements on both the buyers' and the sellers' sides and conducting the closing of these transactions;
Advising real estate investment companies, on operation of shopping malls, preparation and execution of of management plans, negotiation of lease agreements with shopping mall tenants, and the resolution of any disputes arising from these;
Providing legal advice on construction agreements, residential and commercial construction contracts and building lease agreements;
Advising clients on personal data protection legislation and preparing approval, policy and general principle documents in this regard;
Advising clients on their disputes concerning labour law, consumer law, intellectual property law, enforcement and bankruptcy law and commercial law and representing clients in litigation and enforcement proceedings.
Education
Ankara University Faculty of Law (Law Degree, 2005)
University of Westminster, Faculty of Law (LL.M. in International Commercial Law, 2012)
Career
Yazıcı Attorney Partnership (Since 2013)
Şengüler & Şengüler Law Firm (Associate, 2013)
Akfen HES Yatırımları ve Enerji Üretim A.Ş. (Legal Counsel, 2010 – 2011)
Akfen Holding A.Ş. (Legal Counsel, 2009 – 2010)
Topaloğlu & Gündüz Law Firm (Associate, 2007-2009)
Memberships
İstanbul Bar Association
Languages
Turkish, English, French
We cannot provide more information on our lawyers' biographies via our website (Turkish Bar Association's Regulation on Prohibition of Advertisement, Official Gazette number 25296, November 21, 2003). Please do not hesitate to contact us for more specific information on their experience.