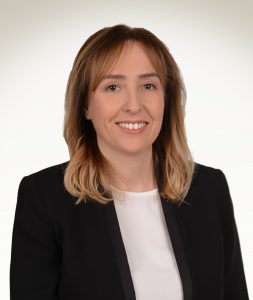 nberker@yaziciao.com
Nihal Berker Atlı advises domestic and international companies primarily active in the energy, infrastructure and construction sectors, and electricity and natural gas market players on the structuring and negotiation of their key agreements, and the resolution of any disputes that may arise out of these agreements in international arbitration.
After her twenty-three years tenure at Yazıcı Attorney Partnership, she continues her cooperation with Yazıcı Attorney Partnership as of counsel.
Nihal Berker Atlı's main areas of experience include:
Advising on oil and natural gas market activities and the taxation of international oil and natural gas projects, and drafting and negotiating oil and natural gas pipeline project agreements and natural gas sale and purchase and transit agreements;
Advising on electricity market activities and electricity importation and wholesale agreements;
Structuring, drafting, negotiating and advising on construction and infrastructure agreements;
Resolution of disputes arising out of international oil, pipeline and construction projects through international arbitration, and conducting and coordinating dispute resolution procedures.
Education
 Ankara University Faculty of Law (1995)
University of London Institute of Advanced Legal Studies (June 1996)
Ankara University Faculty of Law (LL.M. in Private International Law, 2004)
Istanbul University Faculty of Law (thesis pending for Ph.D. in Private Law)
University of Dundee Centre for Energy, Petroleum and Mineral Law and Policy (June 2011)
Career
Yazıcı Attorney Partnership (since 1998)
Kapulluoğlu Law Offices (Attorney, 1997-1998)
United Nations High Commissioner for Refugees (Junior Legal Officer, 1997)
Association for Solidarity with Asylum Seekers and Migrants (Legal Advisor, 1996 – 1997)
Memberships
Ankara Bar Association
İstanbul Arbitration Association
Languages
Turkish, English
We cannot provide more information on our lawyers' biographies via our website (Turkish Bar Association's Regulation on Prohibition of Advertisement, Official Gazette number 25296, November 21, 2003). Please do not hesitate to contact us for more specific information on their experience.