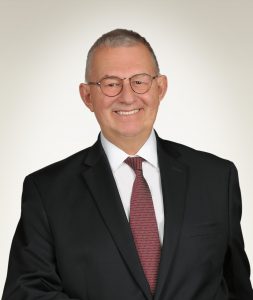 myazici@yaziciao.com
Yazıcı Attorney Partnership's Founding Partner Murat Yazıcı established Yazıcı Law Offices, now operating as Yazıcı Attorney Partnership, in 1989. Before then, following his graduation from Ankara University Faculty of Law, he held legal and managerial positions at Shell, Turkish Petroleum Corporation (TPAO) and Exxon between 1974 and 1989.
In addition to providing legal advice on oil and gas activities, Murat Yazıcı also advises his clients on corporate law, mergers and acquisitions, international arbitrations, finance transactions and privatizations. In this context, he represents his clients in transactions and negotiations taking place in various countries.
Murat Yazıcı taught Introduction to the Turkish Legal System at Middle East Technical University in Ankara, and gave lectures on oil and gas law at graduate level seminars in Univerita Cattolica Del Sacro Cuore in Milan.
Mr. Yazıcı is an advisor to the Board of Directors of the Petroleum Platform Association (PETFORM) and was its founding chairman. He is also a founder of the Energy and Climate Change Foundation (ENİVA) and is a member of its Board of Trustees and its Board of Directors. He is also a member of the Association of International Energy Negotiators (AIEN) and the International Bar Association.
We cannot provide more information on our lawyers' biographies via our website (Turkish Bar Association's Regulation on Prohibition of Advertisement, Official Gazette number 25296, November 21, 2003). Please do not hesitate to contact us for more specific information on their experience.